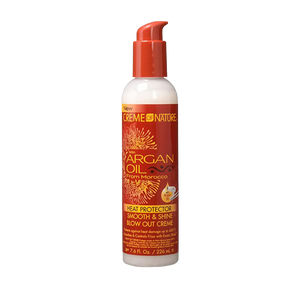 Creme of Nature Argan Blow Out Creme Heat Protector 8.45oz
Your hair is exposed to heat from a variety of sources; blow drying, flat ironing, curling and more. Heat & Humidity Proof Blow Out Creme with Argan Oil protects your hair up to 450°F during the blow-drying process and helps smooth hair to improve manageability while restoring shine. Leaves hair full of body, frizz-free and smooth with exotic shine.
Best customer service
I felt so good to be welcomed with genuine respect. Most beauty supplies I go to that are not black-owned I get followed around and it's uncomfortable to shop. So I'm happy to know I have safe space at LABeautyClub!