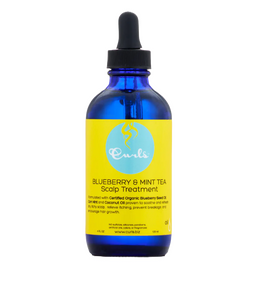 CURLS Blueberry & Mint Scalp Treatment 4oz
Stimulating scalp treatment used to combat dandruff, relieve the itching, refresh the scalp, prevent dryness, and encourage hair growth at the follicle level. Formulated with certified organic blueberry seed oil, corn mint and coconut oil proven to enhance hair growth, soothe and refresh dry, itchy scalp, and relieve itching. NO sulfates, silicones, parabens, artificial oils, or artificial fragrance.
Heals Scalp Psoraisis
This was really refreshing for my scalp! I usually avoid hair products with coconut oil, but decided to give this a try with my severe itchiness and it definitely aided is calming down my scalp along with other products. Definitely recommend if you have Scalp psoriasis, itchiness, and/or dandruff and want to pair it after shampooing and conditioning.